Good news:
 
is the Groupama-FDJ
Cycling team's official supplier!
When you think of one of the most successful, professional cycling teams, Groupama-FDJ comes to mind right away. You know how the story goes: a team discovered some products – one member outright refusing anything other than our products! –, and it all leads to
 becoming the team's official supplier! A long-standing dream come true and an accolade we're immensely proud of – after all, we've spent years asking ourselves how we can help cyclists' reach maximum performance, getting them to eat up those make-it-or-break-it microseconds during a race. We tinkered here and there, changing even the smallest details – but sometimes it's precisely the smallest changes that can make the difference between victory and failure during the very last mile.
Our type of cycling isn't your pleasant, Sunday stroll in the countryside. Far from it! Well, it can be that, too – but we'll get back to that later. It may sound incredible, but cyclists really do need more fuel than high-performing F1 cars (and definitely more than F1 drivers!). How does that even work? For starters, cyclists can end up spending seven hours, if not more, on a saddle during a race. The extraordinary amount of energy that goes into that requires plenty of carbohydrates. Easy enough then: carb loading is the name of the game, right? Well, not really. Our bodies can only deal with a finite carb intake at any given time.
RECOVERY
IS A PIE IN THE SKY.
Another element we cannot underestimate is their short recovery time. In the more important races such as the Tour de France, Giro d'Italia, and the Spanish Vuelta, time is at a premium. Indeed, cyclists only get to recover when they sleep, and that doesn't change for weeks on end. They suffer from an unholy trifecta: an extremely high calorie consumption, a natural limitation to carb intake, and very little time to recover.
:
THE CHERRY ON THE CAKE.
Good thing then we've spent years asking cyclists exactly what they needed and wanted. That's how
discovered all traditional products on the market were always too sweet and, to add insult to injury, caused them stomach issues! We discarded everything we thought we knew about sports nutrition and developed products which wouldn't be too sweet while also being extremely easy to tolerate, even under extra demanding conditions. All of this while still delivering as much carbs as possible in record time! In other words, what professional cyclists have been dying for during their races. But wait, there's more! Our specially prepared proteins ensure markedly quicker muscle recovery: in practical terms, athletes can finally recover during a good night's sleep. The results speak for themselves: a marked advantage in terms of time, which can they leverage by going at full throttle in the final stage of a race. 
THEIR GO-TO SUPPLIERS:
THE PROOF IS
IN THE PUDDING.
The Groupama-FDJ Cycling team tested our products, saw how they worked and hey presto, they decided to trust us, making us their go-to supplier.
is the name of the game during the prep stage, throughout the race, and even during recovery time. The good news is they can also use our products when they're not competing – a plus even for amateur cyclists, who can enjoy and benefit from our range of products. Partnerships such as these motivate us more than anything else. Think we're full of hot air? Some see us as a small boutique but what we – and our partners – see is a niche, sports nutrition boutique which can (and will!) go the extra mile to invest in these personal relations. And this is what, in all likelihood, made us stand out from the rest.
therefore finds itself in a very lucky situation: we can now develop our products together with our new partner and improve our offer even more. Watch out, because Groupama-FDJ will have everyone else eating dust in this racing season!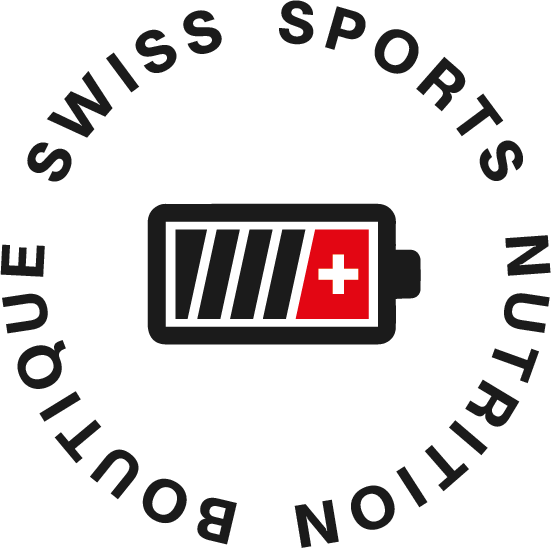 "The biggest plus for me during a race is that their beverages aren't too sweet: they give me the energy I need and they're perfect to quench a parched throat, to boot! Overall, I believe cooperation with
is so special because their products are made based on our specific needs. They provide us with the right fuel to complete a number of different tasks."
Groupama-FDJ Cycling team cyclist. 2021 European Champion, Trial Trial.